---
Dave Brock began his real estate career in 1978, Fin Beven started in 1977. Dave grew up in the Pasadena area and began in real estate by listing and selling residential property, while Fin spent his first years in real estate renovating old homes in Pasadena for re-sale. Both are Real Estate Brokers, licensed by the State of California.
While working with the Lake Realty office, they found a common interest and avocation for property management. Each started with a handful of units, but found that working together, they could manage more effectively. In 1979, they began doing business as Beven & Brock. In 1982 they hired a secretary/receptionist, the first employee. They managed little more than 100 units then, all apartments. They now manage over 8,500 units (09/08). The office staff has grown to approximately 30, who in turn work with approximately 10 "handymen" and 45 resident managers.
In the intervening years, Fin and Dave both served on the Board of the Foothill Apartment Association, and each acted as the Association's president, Dave serving two terms. Fin went through the Institute of Real Estate Management's educational series, earning their CERTIFIED PROPERTY MANAGER credential; meanwhile Dave enrolled in the Community Associations Institute's PROFESSIONAL COMMUNITY ASSOCIATION MANAGER program, and was awarded their PCAM designation.
The firm of Beven & Brock was subsequently awarded the designation of ACCREDITED MANAGEMENT ORGANIZATION by the Institute of Real Estate Management, a distinction received by barely 500 firms nation-wide.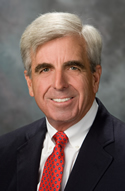 C. Finley Beven
Involved in real estate, property maintenance and property management since 1975.
Credentials
Certified Property Manager (CPM), Institute of real estate Management, 1987.
Certified Community Association Manager (CCAM), California Association of Community Managers.
Brokers License #00696626, State of California
Education
BA, USC; JD, Southwestern University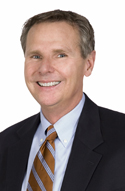 David F. Brock 
Active in real estate and property management since 1979.
Credentials
Professional Community Association Manager (PCAM),
Community Institute-the highest designation for homeowner association managers.
Broker's License #00644454, State of California
Education
BS, University of Phoenix, AZ
Beven & Brock Property Management serves the areas of Pasadena, South Pasadena, Altadena, Sierra Madre, San Marino, Temple City, Arcadia, Monrovia, San Gabriel,Rosemead,  Monterrey Park, Alhambra and Glendale.